Stunning beach pictures require three things.
A stunning backdrop, a fabulous subject and a great photographer. We have the photographers. And you definitely are fabulous. So now let's talk location.
If you are traveling to Panama City Beach this vacation and you have always wanted to invest in family photos, we want to start off by acknowledging that you are investing in your family's beach memories. And it is so worth it!
Our photographers in Panama City Beach want to break the stigma of boring forced photos into something that the entire family looks forward to each year. Did we mention it's not suppose to break the bank either? But enough about that. Our local pro photographers are sharing their knowledge about the Panhandle beaches and what to expect for your beach photoshoots.
Offering multiple photoshoot locations in PCB
Since the beautiful beaches of the Northwest Panhandle offer a wide open feel, there are plenty of great photo opportunities for your next family photoshoot. Luckily, our photographers in Panama City Beach, Florida, are available in multiple locations spread across the beaches. This makes it convenient for tourists to partake in family beach portraits.

Our goal as destination based photographers is to make your experience effortless, fun, affordable. Most importantly, we want to create breath taking memories for your family for years to come. Miles of beachfront resorts and beach houses stretch from the east part of town all the way to Carillon Beach, making it quite a large territory. Since we have multiple beachfront locations and numbers of photographers stationed throughout the entire stretch of beach, we have narrow down the best photo spots around PCB.
Our best solution for choosing the ideal photo location for your family photos is to visit our location page. It is loaded with helpful information as well as a map so you can visually see the entire beach. We can go on and on about what each location has to offer, but we want to dive a little deeper into our St. Andrews State Park location.
St. Andrews State Park explained
Because the State Park has some jaw dropping landscapes making for fabulous photos, we are here to share some helpful knowledge through our experience with taking photos in St. Andrews State Park.
Pros
Variety of scenery: rocks, piers, dunes
You get to visit the state park
Some areas have restrooms and sprayers
Close to the east part of town
Plenty of parking
Go there for a day trip, then bring your receipt back to re-enter
Great for weddings and senior photos
Cons
Fee to enter
Gets busy frequently with tourists
Far from the west part of town
We suggest taking a look at the local map to see if St. Andrew's State Park is the right fit for your family. It's a great location for a wedding in Panama City Beach. Your wedding photographer would utilize numerous photo spots for the bridal party and save a few special locations for you and the groom. But if you're not tying the knot, how about some Senior Portraits. This site is perfect for those one-of-a-kind head shots.
Knowing what to expect can really make or break an experience. Yes, this beach location has a lot of perks, but you may want to consider booking at one of our more convenient locations to save on time.
A photographer in Panama City Beach can even travel to you in special cases for an additional fee to make the experience even more effortless.
Wherever you choose, we recommend thinking of your entire group when you make the decision. If you are staying on Thomas Drive and are staying close by but plan to go to the west for dinner, perhaps an alternative location could do the trick.
Remember the most popular time to have photos made is during the sunset hour, which also happens to be dinner time.
Helpful tip: Do photos first, then eat dinner!

Our local pro photographers can assist with suggestions during the booking process. Again, we are here to make your photo experience effortless, affordable, and fun.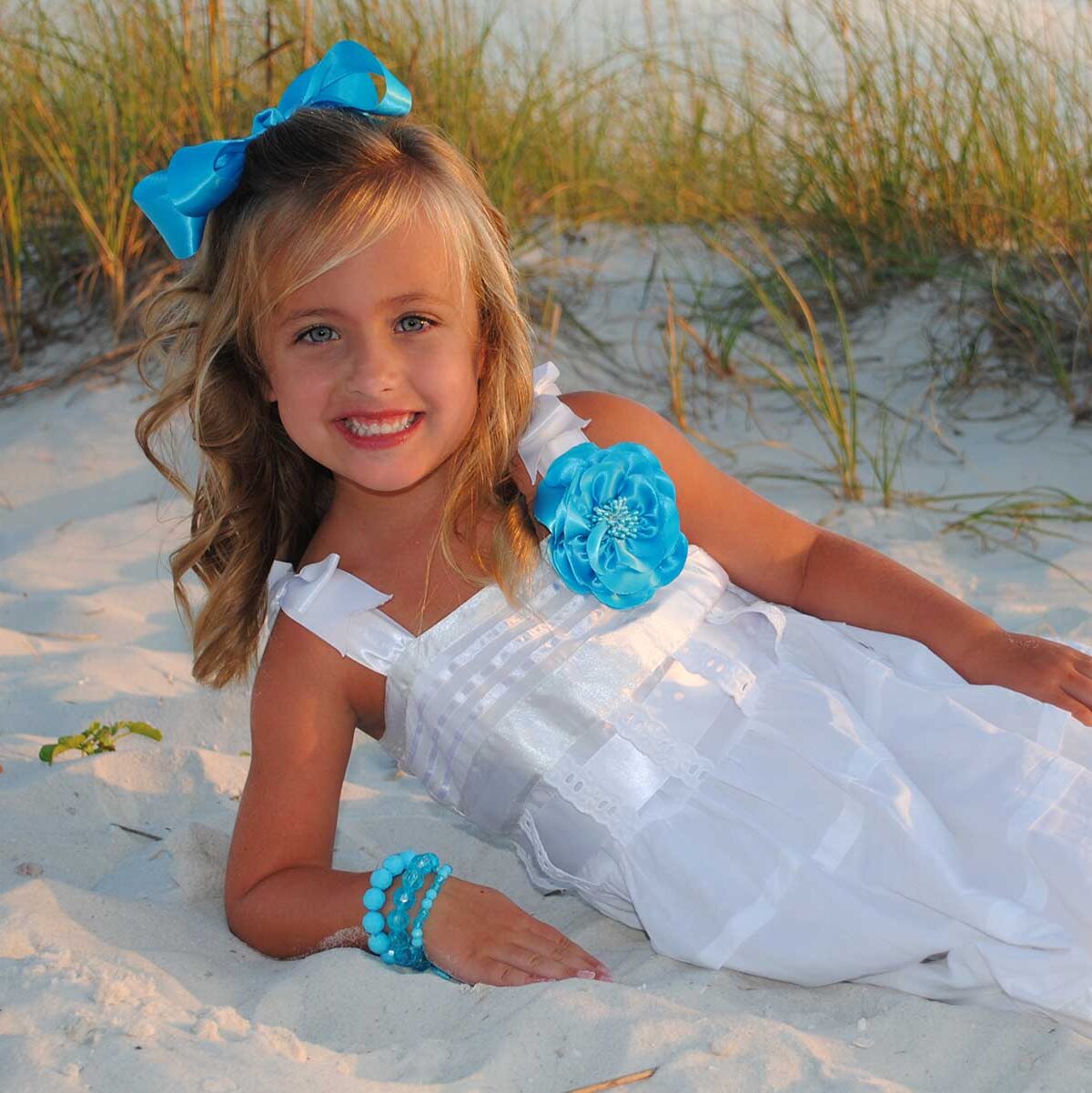 Pro Tip: Book your sunset family portraits in advance to ensure you receive the lighting and location you prefer. Make sure to ask one of our specialist to assist with options.
Our experienced photographers are available at locations throughout NW Florida's beaches.
Contact us for more information about scheduling your family beach portraits!